1516 1st Street
San Fernando, CA 91340
1-818-361-8888
Automotive Designs and Fabrication, formerly known as RW Automotive, was founded in 1987 as an auto repair facility specializing in classic cars. In the next 9 years, the shop grew to over 10,000 square feet with 14 employees and incorporated ownership of RW auto body and Straight-line Engineering. During this time, RW Automotive evolved into one of the most premiere high-performance and custom car builders. We built (and crewed) both rally and IMSA endurance racecars for Jason Priestly, built 10 Tucker autos for Francis Coppola and the movie Tucker, and also made uniforms for the movie Spaceballs by Mel Brooks. RW Automotive was involved with making vehicles for many other movie, television and commercial productions. We dealt with designing and building high performance street vehicles for companies like Electronic Entertainment (Becker Automotive), Beverly Hills Motoring, and 310 Motoring. From super charging engines, adding high performance suspensions systems, and fabricating pro street racecars, we have experience with all types of vehicles.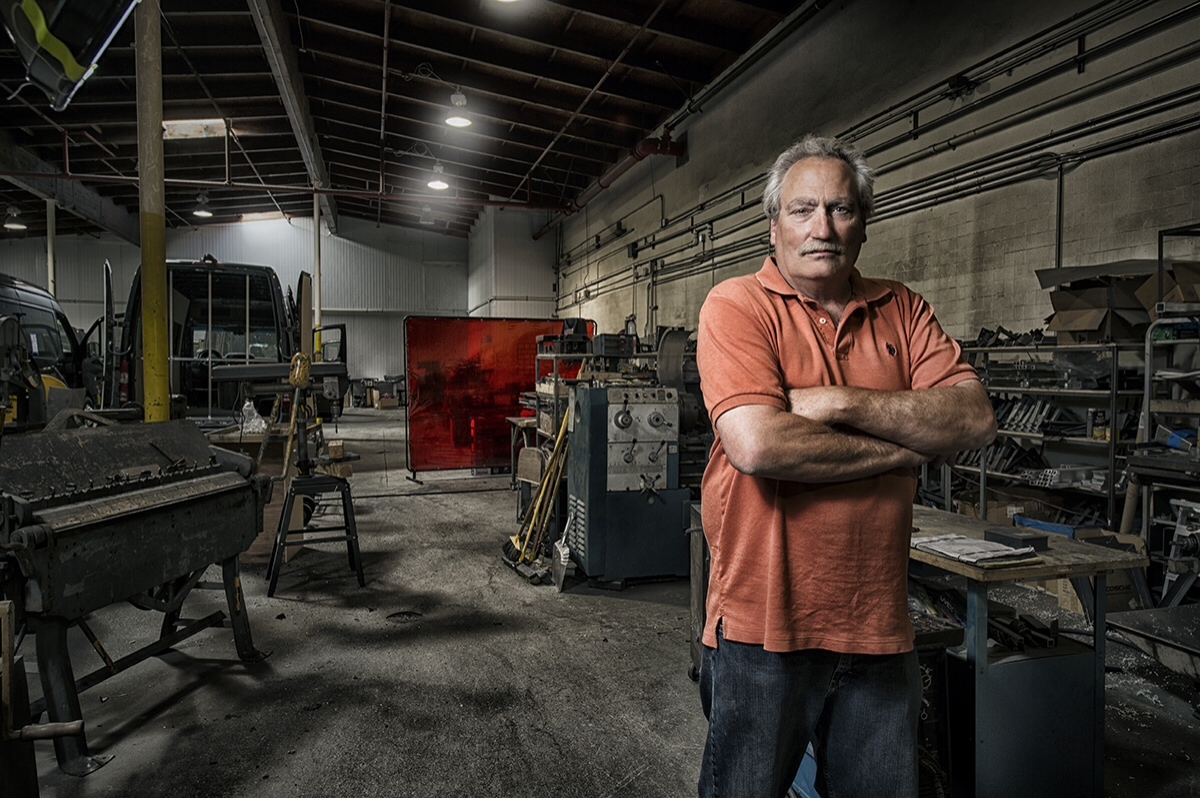 In 1995 we were approached by Tim Allen to build a custom 1956 ford pickup truck. He liked the completed product so much that he offered to buy us a shop and take over building vehicles for the 1990's hit show Home Improvement. In 1995 we moved into the new 20,000 sq foot building and proceeded to build the 1946 Ford convertible, the 1956 Chevrolet Nomad, and Austin Healy for the show. We were also involved with technical and set up on stage. We were featured in Tim Allen's book The Naked Man in which he wrote about some things that happened in the shop his visits. At this time, we became heavily involved with Andy Mauch and his MSV line of vehicles. We worked with the Andy and the factory to fix cooling system problems. We also replaced the 350 cubic inch engines with high performance 454 cubic inch engines in order to provide enough power to get them around. From 1995 to 2002 we built, customized, and restored some of the most recognized vehicles around including Robert Williams's famous Aces & Eights hot rod and Michael Jackson's Roll Royce phantom five. We had over 40 articles and covers from magazines like Hot Rod, Top Gear, Off Road, and SUV. We also built trucks and SUV's for Chevy, Cadillac, Ford, Hyundai, and Toyota to introduce new line vehicles and products. These vehicles were showcased at booths in SEMA and other prestigious car shows.
ADF did an amazing job at building a Sprinter perfectly suited to our needs. The staff took time to make sure no detail was over looked and kept quality the highest priority.
I would recommend ADF over any other company for someone looking to have a Sprinter customized.
We love working with Ron and his team. Super professional Efficient and affordable. Thanks for all you guys do!
Jeremiah at ADF was very professional throughout the entire process.  The Sprinter will be a shuttle fan for the tenants at our office project in Carlsbad called make.  We knew the stock Mercedes seating would not cut it for the user experience we wanted to create, so we engaged ADF to customize the van interior for us.  Several of our design requests were outside of their experience, and they were happy to customize the solution for us.  The result of their efforts and willingness to go beyond - everybody at Cruzan is stoked on our new shuttle.  We know our tenants will be too.
In 2002 with the economy slowing and overhead rising, we combined shop with Becker Automotive in Oxnard, California. We worked with Becker to produce a new line of executive transportation vehicles. Using the Ford Excursion as a base platform, we had to deal with an array of issues from harsh suspensions, poor handling, and limited interior space. We engineered a complete independent rear axle with fully customizable suspension, front sway bars, and worked with Fox Racing Shox to develop special customizable valve shocks. In the interior we designed and built low profile leg extension seats and fully roll caged extended roof system that allowed for more cabin space. Between 2002 and 2006 we sold over 200 of these luxury units. Ford Motor Company was so impressed with our transformation of the vehicle that they invited us to Detroit to showcase a completed project and take questions from their engineers. The employees at Ford could not believe that such a small company could produce such a thoroughly engineered vehicle. With the Excursion being faded out in 2006, the Sprinter van became the platform of choice. In 2005, we engineered complete new systems for the van including power sliding doors, seats, electrical upgrades, and suspension systems. Working with Walhter Block, we conquered many obstacles including weight restrictions, complex wiring systems, and seat designs for the unique nature of the Sprinter. The seats were made to withstand rigorous pull testing, this allowed Becker Automotive to become a compliant converter company. We also picked up the Cadillac ESV line, more directly in place of the Excursion. This vehicle took us back to the drawing board to redesign a complete new interior, new leg extension seats, and high roof kits. From 2002 to the end of 2009, our company engineered and helped to build hundreds of vehicles including armored vehicles for The Heads of State and CEO's of large corporations such as Dell Computers. We also trained service centers all around the world to do maintenance and warrantee work on the luxury vehicles.
With the economy in a recession and sales dropping, it became necessary to down size and produce a new viable product. In October of 2009, we moved from Oxnard, California to Tujunga, California with eyes on opening the new facility, Automotive Designs & Fabrication (ADF for short). Our intent is to build low cost, high quality Sprinter van luxury conversions. Working from October to March, we have developed a modular interior kit, which allows production of a completed vehicle in a very competitive timeframe. These vehicles include touch screen technology, quality seating, and high-end audio-video sound systems. Lightweight materials like aluminum are used to keep the vehicles more eco-friendly and easier to work on. The interior models focus on business class, limousine, and family friendly styling. We developed a simple dealer install kit for the stock passenger vans that includes a carpet kit, leather seat covers, and a small audio video system. This kit makes the Sprinters hefty competition for luxury SUV's and Caravan style vans on the market today. Working with local dealers, we supplied point of sale packages that allow instant quotes to be given to customers. The options include and array of colors and seating configurations. We allow the dealer freedom to market the product under their own heading in order to give them a unique advantage and appeal based on their specific geographic location and knowledge of that location. We strive to make the best conversion package with low maintenance and easy serviceability. Our company enjoys the fact that the majority- of our staff has been together for over 20 years. With over the top work ethic and high amounts of sheer customer satisfaction, we have built and designed automobiles for the most elite clientele in the world.
Thank you for your interest,
Ron Weaver