If you didn't know, color is coming! As of 2016, colorful interiors are growing more and more popular amongst Sprinter Van Owners. The vibrant reds, blues, and greens really set a mood for hard work, adventure, and above all, joyfulness. Automotive Designs offers limitless customization options for their Sprinter Vans. This means you can pick whatever colors you want to bring out your inner wild side. Let's take it back a few generations and embrace the colors of our souls! Check out how these customers did just that.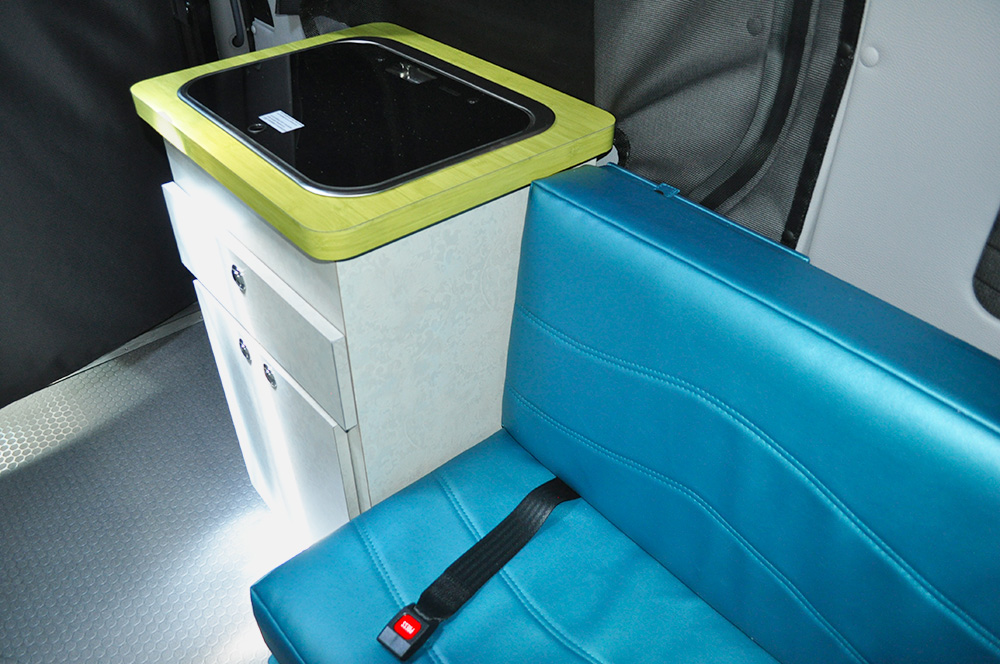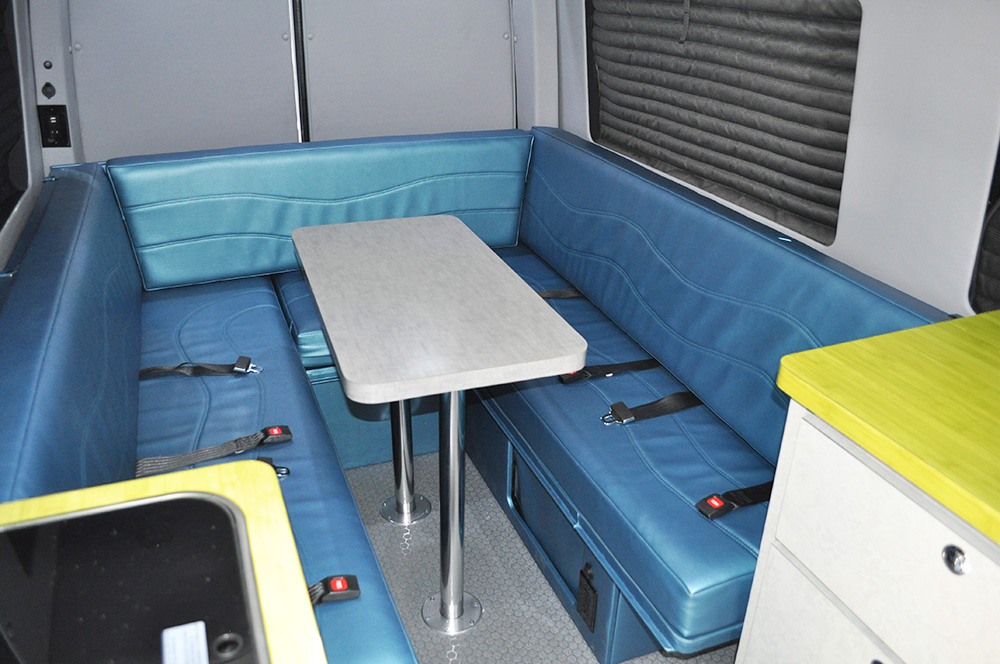 ADF will make sure you get the Sprinter Van of your dreams. We offer countless leather, wood, paint, and flooring options to make sure that you are 100% satisfied with the design. This Adventure Van is easily the most colorful Camper Van ever designed and built by us. Who knew that such a vibrant green stain would complement an almost neon blue fabric. This customer enlisted the help of an interior designer to find the perfect colorful match, and she came up with a power duo! This Sprinter Van embodies the vibes of this summer and all of the upcoming summers— playful, fun, and pleasing.
Don't be afraid to be bold with your customization. Being daring, it may pay off in the end. No matter how much color you want, ADF can make it happen!  We can wrap, paint, or decorate your van anyway you want. It's completely up to you how colorful you want to be, but just look at the end results! There's rarely a bad color combo. Start thinking up ideas today, and call us when you're ready.
Want to see more pictures of this van? Click here!
Regardless of its utility, any van can use some vibrant colors. With this flashy Mobile Service Van, bring a bit of pleasure to both you and your customers. The interior of this van has random touches of blue, which complements the cherry red in the back! The whole van doesn't have to be colorful, but a little bit here and there can go a long way. Consider adding some vibrance to your van, and watch your mood increase because of it. A little red never hurt anybody.
Stray away from the classic grays and blacks, and wander closer to the colors. Having metal cabinets and storage containers even out the loud impression of the blues and reds. For those who don't want to completely cross over to the light, this is a good starting point. Design a relatively colorless van, and we'll work with you to add colorful accents. This way, you'll have the best of both worlds! There's so many amazing colors out there, and ADF wants to bring them closer to home, closer to you. If you find it, we'll match it. Let's work together to make the world a more colorful and enjoyable place, one Sprinter Van at a time.
Want to explore this van some more? Click here!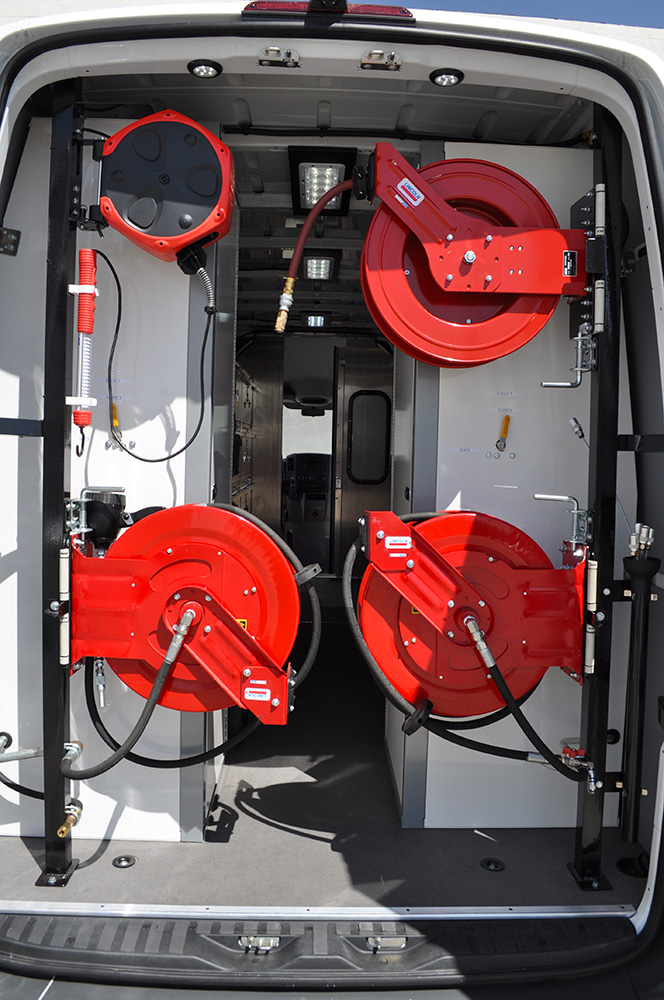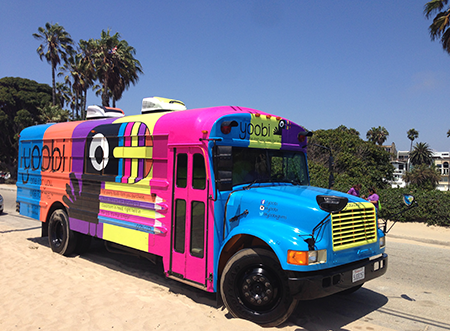 However, Yoobi wins the award for most colorful. A few years ago, the school supply brand, Yoobi, asked us to make them a colorful, vibrant, and exciting van. This converted school bus turned out amazing! Both the inside and outside are fully decked out in an array of crazy colors and designs. Their first stop was in Downtown LA to give out school supplies to those most in need. We can easily say that this bus is the epitome of colorful.
If you want to explore the crazy colors of this van some more, click here!
As you've seen, color is coming! So many people are embracing their inner colors and using Sprinter Vans to express them. Don't be intimidated by the infinite options available, come on it and we'll help you decide. Enjoy the happy atmosphere a colorful van will create for you. ADF can help you find your own dynamic color combinations that bring the most functionality and joy into your life.