The Bridget exceeds the expectations of comfortable travel and the perfect entertaining space all in one.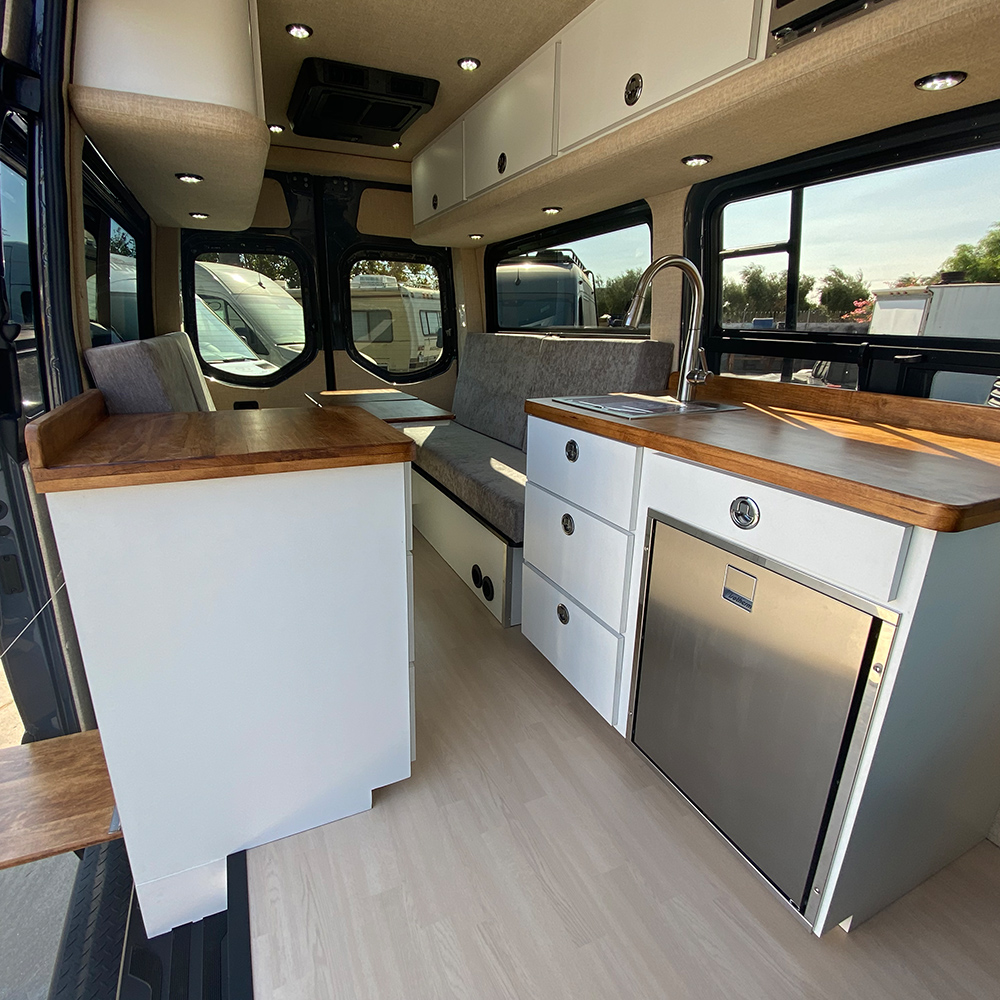 This ADF Sprinter features two Lagun table mounts which makes it easy to move the tables out of the way and turn this dinette bench into a bed!
The padded upper cabinets allow for maximum storage, as well as protection from hitting your head on the bottom.
This ADF sprinter maximizes counter space with the use of natural wood butcher block.
The Isotherm Cruise 85 provides plenty of refridgerator room in this ADF Sprinter.
This ADF Sprinter provides an exterior flip-down table for outdoor entertaining and extra counter space!
Contact ADF Today & Let's Get You Styled!