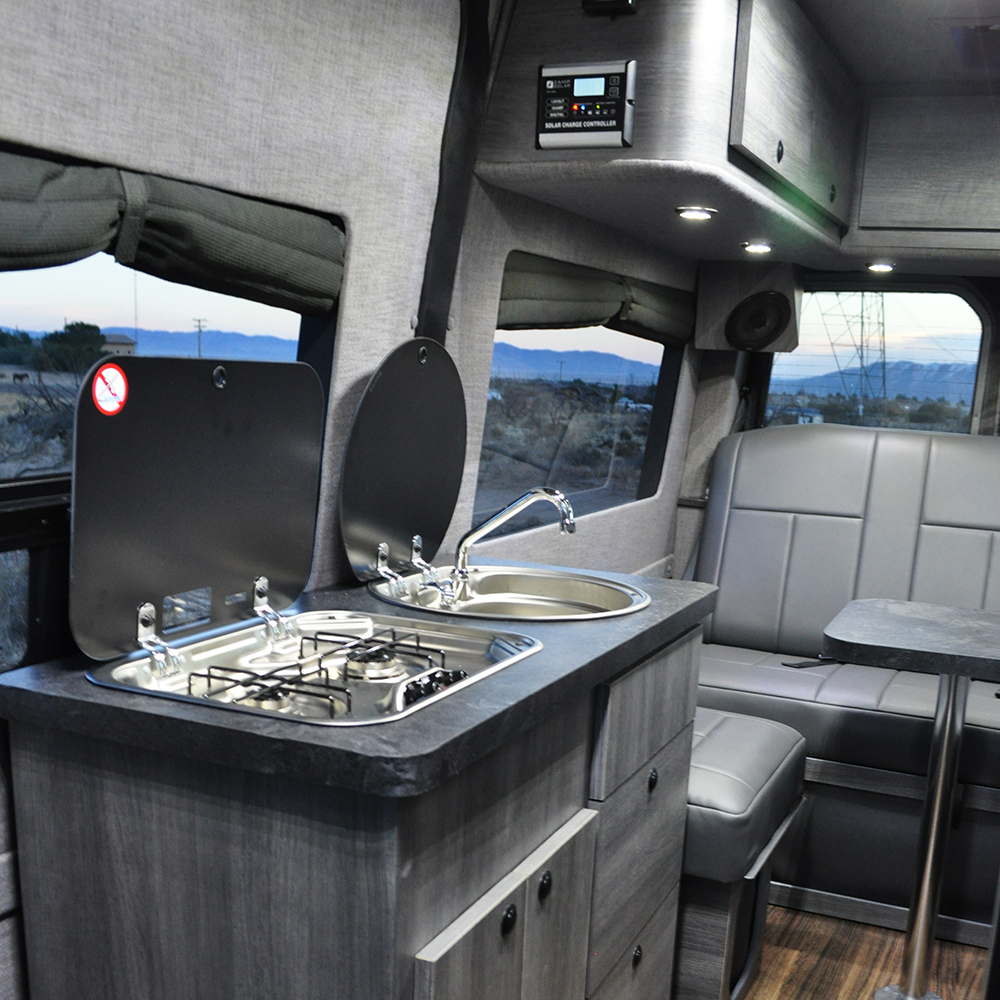 This ADF sprinter uses the Dometic flip-top propane stove and the Dometic flip-top sink. This allows for full use of the counter when the sink and stove are not in use!
This Zamp Solar Charge Controller keeps track of how much power is being used, and how much power is being brought in by the solar panels.
This ADF sprinter features comfortable seating for travel and gathering, which also doubles as a bed when it folds down completely.
The removable table in this ADF sprinter provides a spot to work, or eat, which can easily be removed when it is time to make the bed.
This ADF sprinter includes a full shower/bathroom.
Contact ADF Today & Let's Get You Styled!