The Sierra Bound makes for the perfect road trip van, with comfortable travel and a home in the back!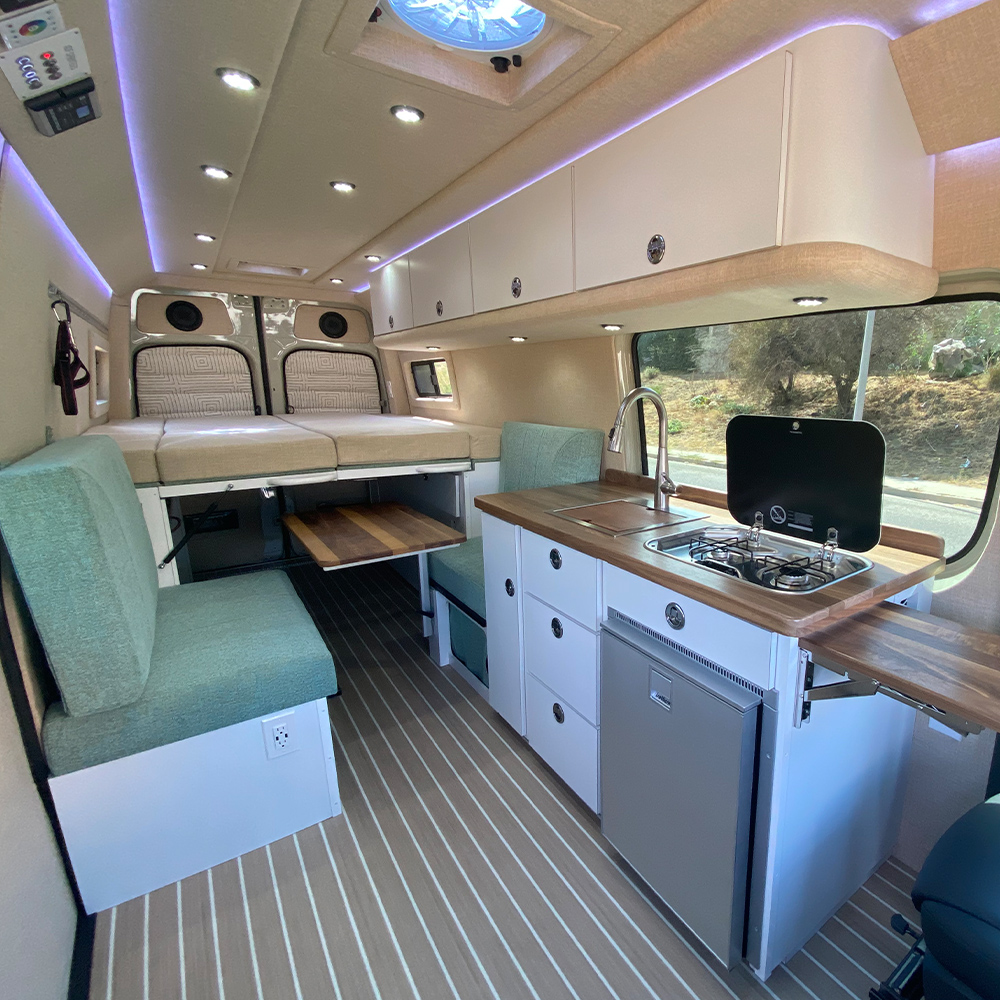 This ADF sprinter has a bench seat that allows for a space to comfortably enjoy a meal, that also folds down into a bed to sleep a guest!
This ADF sprinter features an in-house fabricated Tri-Max bed that comfortably sleeps two, and fold away when not in use.
The Lagun table mount in this ADF sprinter allows for the table to tuck away when not in use, maximizing the space.
This ADF sprinter has a fold-up table that doubles as extra counter space, or a workspace with the drivers seat turned around!
The Dometic flip top propane stove in this ADF sprinter is perfect for any indoor cooking needs, with the flip top doubling as a backsplash for easy cleanup.
Contact ADF Today & Let's Get You Styled!