If you're like many people entering the van market, camping or traveling out of a dedicated vehicle is nothing new. In fact, over 500,000 new RV's shipped in 2017! This 50-billion dollar industry is shaped around a general desire to hit the road for adventure. As the industry grows and morphs, so do the requirements of the perfect getaway vehicle. If you're one of the thousands of people who are looking to downsize from your Class A or full-size trailer into something more compact and versatile, here are three tips to help prepare you for the switch.
Adjust your mindset
Lets say you're trading in your 33' class A in leu of a Sprinter adventure van or Metris pop-top camper. You're going to be used to a full bathroom with shower, kitchen with space to spare, and enough storage cabinets to hold everything from your recent trip to Costco. There is 50+ gallons of fresh water at your finger tips and a comfy couch to lay back in. All of this house-like convenience comes at the price of a massive footprint and vehicle that's incredibly intimidating for the average joe to drive.
Here are things to keep in mind –
A smaller space means that you need to be as efficient as possible
Your gear choices will be shaped by the space you have
You will be spending much more time outside, so be prepared to do so
Bonus points if the items you bring can fold flat or serve multiple purposes
Greatly Reduce Your Load to Go Time
You've decided on where you want to go. You made appropriate reservations, calculated your route, and probably have a good idea of what you want to do when you arrive. Now you just need to pack. Easier said than done with the class A or travel trailer. Before you can even consider packing your clothes or food this process involves pulling the vehicle out of storage, bartering with your neighbors for parking space, washing off the grime that's built up since the last use, and inspecting the systems to make sure everything works and will transport safely. Phew, okay now you can start the next phase of preparations. Time to level the RV or trailer, plug in the shoreline power, and fire up the fridge to get it cold. Phase three engage… pack the gear, clothes, and anything else you can think of which has at least a 10% chance of actually being used. You have the space so might as well bring it all right? For some, this process starts an entire week prior to the actual departure date. That assumes everything fired right up and works the first try.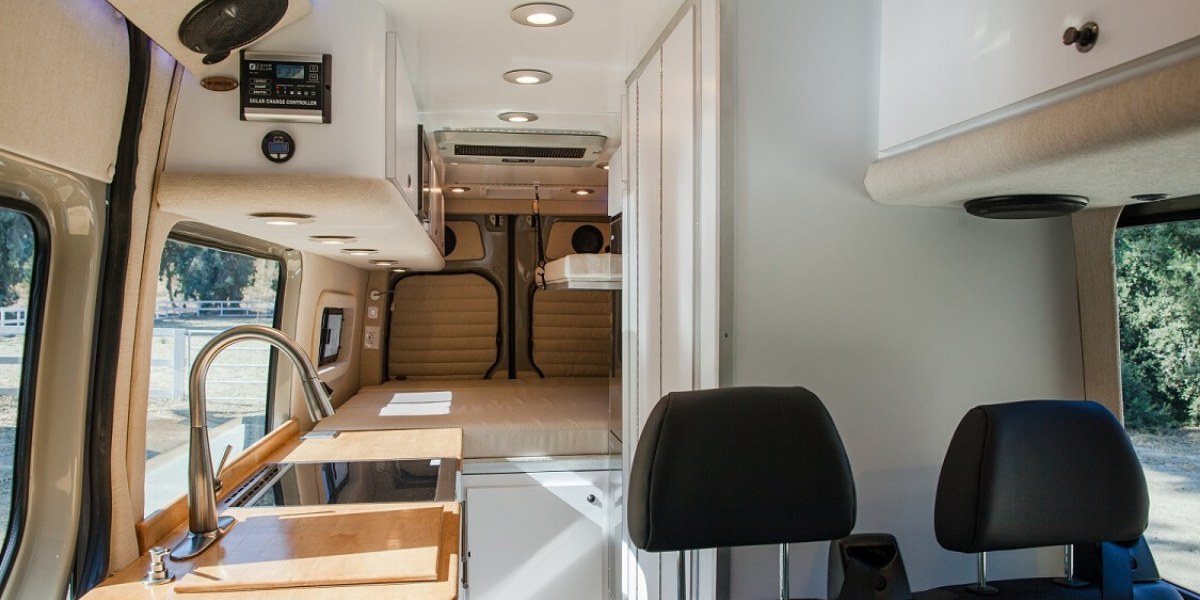 Transitioning to prepping your adventure van is much less cumbersome. To start your camper van is probably not locked away in storage. If you have a Metris Anacapa, there is a good chance you even daily drive your van. Your fridge is probably already on a cranking and you know it's safe to travel. The gear you collect for your camper van probably doesn't live a double life of use in the van and the home, so chances are all the gear you need is pre-packed and ready to go. Pack some fresh food and clothes, top off the fresh water tank, and hit the road! Since your adventure van doesn't require specially sized parking spaces or hookups to function, you're not limited to what campsites you can use. Tent sites work just fine. The extra flexibility in what's needed to get set up means that very little pre-planning is required. If you read our past blog "Best Places to Take a Van Road Trip" mid-morning and felt inspired, there is nothing stopping you from being on the road by early afternoon.
Ease of Driving
Raise your hand if you've had to wait in line for all of the gas pumps to clear out so that you can pull your 33-foot-long class A into position 🙋‍♂️. Raise your other hand if you've been stuck behind a 60-foot truck and 5th wheel trailer taking up more than three pumps at the gas station 🙋‍♀️. There is no doubt an art to maneuvering tight spaces with a home on wheels. It seems that in order to be qualified to drive one, you need to know "the trick" or have some sort of insider information on what to do behind the wheel. Without this information your doomed to a consistent track of back seat drivers chirping commands or instructions on how you need to drive. Not exactly a relaxing start to vacation, and you're not even there yet!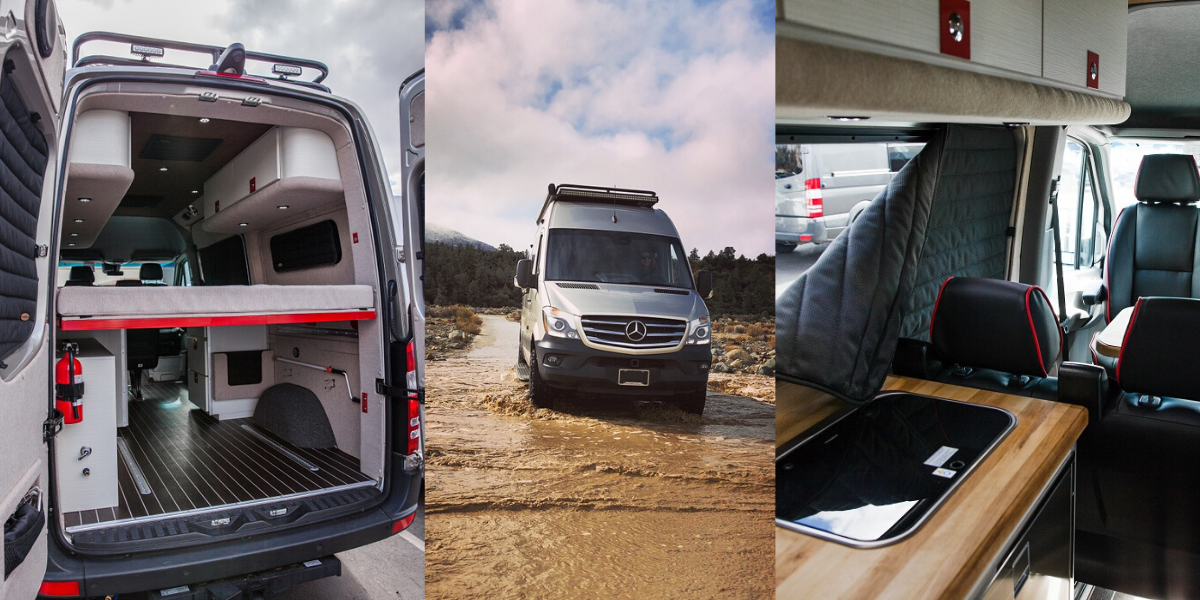 If the memories triggered above are giving you anxiety, consider the ease of having everything you need for the epic getaway you deserve packed into a van that drives like a compact car. Our Sprinter and Metris based camper vans provide modern technology and features to make your travels a breeze. The Metris Anacapa and Mr. Chillmore camper vans can even take you through the drive through for a quick meal on the road. With most vans getting between 18 and 22 miles per gallon, you can get there and back at a fraction of the cost of your more traditional full size alternative. These vans drive so easily that we even trust any driver with a license to take ours out for an adventure of their own. The ADF Sprinters rental fleet includes three different configurations that everybody can drive with ease and confidence. We encourage you to try them out for a weekend if you're still on the fence about downsizing.
Final Thoughts
If you've been acclimated to driving/living in a RV or trailer, then moving to a camper van may seem difficult but the benefits will outweigh what you're "giving up". Camper vans beneficial in many ways; parking, drivability, maintenance and overall ease of owning one.
Questions to ask yourself –
What do you love about your RV and could that be done in a camper van?
Could you deal with the tradeoff of space for all the other benefits we listed?
Have you rented a camper van and tried it before?
If you are looking at downsizing and want to convert a Mercedes Sprinter or Metris, please feel free to reach out. We would love to talk! sales@adfsprinters.com